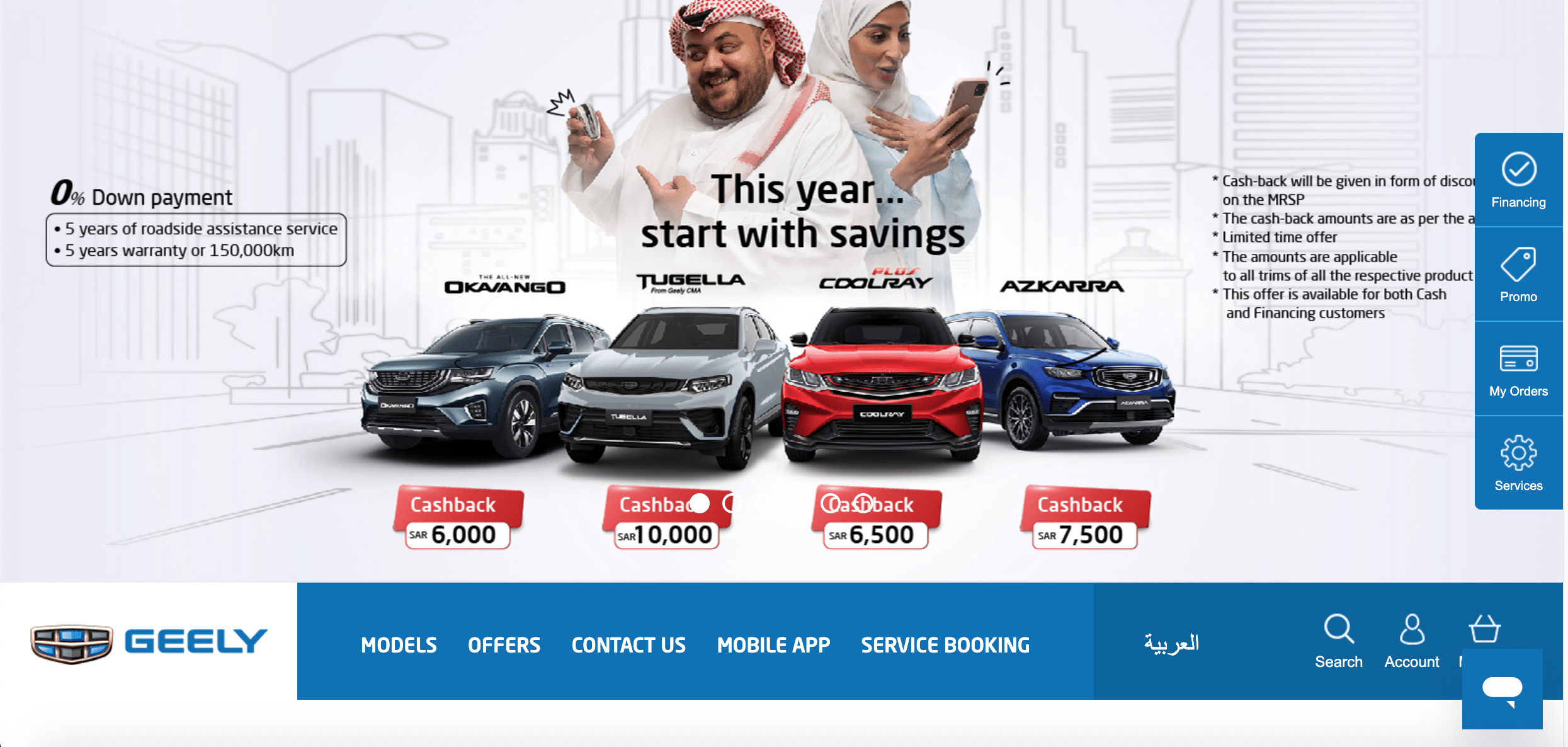 Your navigation is done easily through advanced search filters, you can easily select the car model you prefer based on your specific requirements and preferences. Once you have selected the car model, you can opt for a one-time payment through Buy Now, customize the price total into easy installment plans, or get quick possession through the Car Financing option through KSA's leading banks. We help you every step of the way by providing professional assistance, order tracking, and notifications, added benefits, and exclusive discounts on special offers. Your car will be registered and delivered to your preferred destination.
Payment Options
● Full Payment – Buy your car in a one-time payment.
● Split Payment – Book your car by making a deposit and pay the remaining within 3 days through multiple cards/options.
● Car Financing – Get possession through fast car financing plans from leading banks in KSA.
● Request an extension in the payment timeline (one time) applicable for Split Payment
App User Features
● Explore multiple car models and compare their prices and features.
● Get the most Competitive Prices for all car models in KSA.
● Request for Quote for multiple car orders and we will get back to you soon.
● Report an Error option on my account section – available for 24 hours after payment.
● Checkout through Fast and Secure Payment Gateway.
● 100% Adherence to KSA's Data Security and Customer Privacy laws.
Buyer Benefits
● Tinting Service.
● Roadside Assistance with a purchased car.
● Get special discounts on specific car models, car categories, and car brands on the full payment option.
● Apply promo codes at checkout to avail discounts on cars (when available).